Address: ENERGY ACRES, UPES, BIDHOLI, via,
Prem Nagar, Dehradun, Uttarakhand 248007
Phone No-: 9811004275 | Apply Now
Register For Admission Website-: www.upes.ac.in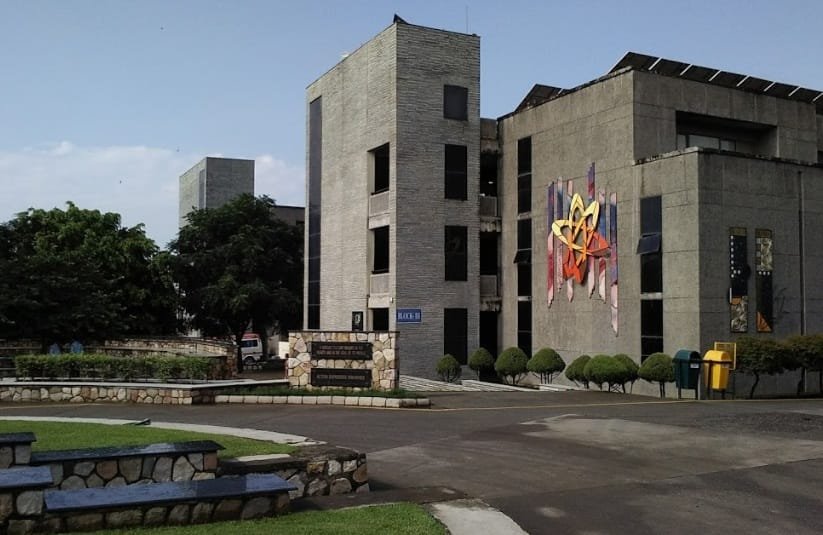 UPES Dehradun BBA + Integrated 2023 Fees, Admission-Desk
Top Private University 2023
University of Petroleum and Energy Studies
Location
Dehradun, Uttarakhand, India
Establishment
2003
Vision
To be an institution of global repute to develop professionally competent talents contributing to nation building. Above all, it Vision at UPES.
Mission

The main objective of UPES is to develop industry centric professionals with an international outlook.
To promote an effective outcome-based education system for continuous improvement in teaching-learning and research.
Creating a global knowledge ecosystem through training, research and development and mentorship.
To develop integrated thought process among students for lifelong learning.
To practice and promote high standards of professional ethics and to develop harmonious relationships with the environment and society.

Above all, it Mission UPES.

Core Values

Respect
Innovation
Passion
Inclusivity
Trust

Approval's
UGC

BBA Admission in UPES

Bachelor of Business Administration (BBA)
Integrated (BBA) – (MBA) Apply Now

Duration

Other Popular course Offering by UPES

B.Tech
B.Des
LLB
B.Pharma
BCA
B.Sc
B.Com
BA
MBA
M.Tech
M.Des
MA
M.sc
LL.M
MCA

Above all, it Other Popular course Offering by UPES.

BBA Specialization in UPES

Aviation Management
Operations Management
Foreign Trade
Family Business & Entrepreneurship
Oil & Gas
Human Resource
Financial Analysis & Services
Marketing Management
Digital Marketing
Finance Management

More Details Specialization in BBA

BBA at UPES Dehradun: Fee and Syllabus 2023

1st Semester
Rs. 149,900/-
2nd Semester
Rs. 149,900/-
3rd Semester
Rs. 160,000/-
4th Semester
Rs. 160,000/-
5th Semester
Rs. 172,000/-
6th Semester
Rs. 172,000/-
Total
Rs. 9,62,000/- Apply Now Fees BBA at UPES Above all, it Semester wise fee  details. ( Education Loan Dehradun Bank) And BBA + MBA Total Fees 18,70,000/-
Eligibility
Minimum 50% marks in Class X and XII and Above all, it BBA fees.
Selection
Group Discussion and Personal Interview

UPES Dehradun Ranking 2023

Rank Details UPES Dehradun 2021

No. 1 Private University in UK in India
Ranked in Top 15 B-Schools in North India
NIRF rank 66

Above all, it UPES Dehradun Ranking 2022 details.

BBA Admission

Scholarship at UPES
Merit Based Scholarship

Therefore, Minimum student need to 50% tuition fee waiver on 10% seats of each programs in first semester for CBSE, ICSE & State Board pass out students
Therefore, Eligibility Criteria: 75% marks in class 10th and 12th

Above all, it Merit Based Scholarship details.

UBSE Board Of School Education Uttarakhand Toppers Scholarship for BBA Programmes

Minimum 80% aggregate in Class 10th & 12th in UBSE
150 toppers from UK State Board
1 Seat Allocation Merit Order Per Program
Uttarakhand domicile will be within 15% reservation for students under this category
Must have "Domicile Certificate Uttarakhand" (स्थायी निवासी प्रमाण पत्र)
The student will be entitled to only 1 scholarship (either through UBSE Uttarakhand Toppers or through Uttarakhand Domicile Category).

Above all, it Uttarakhand State Board Toppers Scholarships details.

Indian Girl Student's Scholarship

There is a 25% rebate in tuition fee for Indian boys and 35% for Indian girl students in the first year.
The scholarship in the first years will be as per the merit scholarship policy of the University

Above all, it Girl Student's Scholarship details.

UPES Dehradun Package Placement record's

Placement record
95%
Highest Package
in 2021 – 27 LPA
Seats  (Intake)
120

Careers after BBA at UPES

Marketing Executive
Sales Executive
Marketing Research Analyst
Business Development Executive
E-Marketing Executive
Customer Relations Executive
Direct Marketing Executive

Above all, these career option after BBA at UPES.

95% Placement record

Industry Alliances with IBM
TATA Power
Aerotech Support Services
BSE
HPCL

and many more. Above all, these top companies hiring students provide placements after BBA details.
UPES BBA SPECIALISATIONS MINORS

Get Details for UPES BBA SPECIALISATIONS MINORS below table..

UPES BBA
SPECIALISATIONS*
MINORS*
BBA
Marketing Management
Artificial Intelligence
Digital Marketing
Digital Transformation
Start your Startup
Business Analytics
International Business
Operations / Project Management
Financial Analysis and Services
Family Business and Entrepreneurship Above all, it BBA Specialization 2023 details.
Finance Management
Human Resource
Operations Management
BBA in Analytics and Big Data
Programming for Analytics
Big Data Analytics and Mining
BBA in Digital Business
Media Laws in Digital
Marketing in Digital
BBA in Oil and Gas Marketing
Petroleum Business
Oil and Gas Operations
BBA in Green Energy and Sustainability
Sustainable Development
Green Energy Business
BBA in Logistics Management
Logistics Management
Service Operations
BBA in Aviation Management
Airport Capacity Management
Travel and Tour Operations
BBA in Foreign Trade
International Trade Negotiations
Regional Economic Integration
*Specialization & minors to be opted after 1st year depending on the selected programme
Above all, it BBA Specialization at UPES details.

UPES BBA 4-Year Integrated Programmes 

CORE
SPECIALISATIONS*
MINORS*
Integrated (BBA) – (MBA)
Marketing Management
Artificial Intelligence
Digital Marketing
Digital Transformation
Start your Startup
Business Analytics
International Business
Operations / Project Management
Financial Analysis and Services
Family Business and Entrepreneurship.
Above all, it Integrated BBA minors details.
Finance Management
Human Resource
Operations Management

UPES SOMM – BBA

Core
Specialisations
(Choice based in 3rd year)
Minors
(Choice based in 3rd year)
BBA (Events, Public Relations and Corporate Communications)

Media Management, Marketing Campaigns and Strategic Communications
Social Media, Marketing and Analytics

Above all, it BBA Specialization details.

Social Media
Digital Marketing
Media Management, Public Policy and Strategic Communications
Search Engine Optimization
Digital Publishing/Website Management
Digital Content Creation: Videos , Audio/Podcasts
Data Science
Artificial Intelligence
Start Your Startup
Public Health
Environment Science
Business Management
Privacy and Security
Internet of Things
School for Life exploratory courses

Above all, it BBA minors details. Apply Now