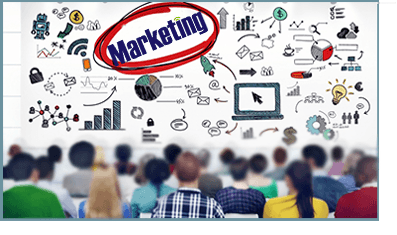 BBA Bachelor of Business Administration BBA is a three year degree course also known as "Bachelors Degree "Programme which is designed to impart fundamentals of management education and inculcate entrepreneurship in BBA colleges.
Business Analysis skills
Quantitative reasoning
Communication
Marketing
Management.
The program makes students aware of global issues, and also imparts information on business processes and practices, and an understanding of the role of economics in the global market.
Consumer Behavior
Budget Development
Human Resource Management
Project Management
E-Business
Entrepreneurship Fundamentals
Economics
Business Law and Ethics
Business Theory
Top BBA Colleges / University in Delhi Courses Fees Estimated Total:
Here is the list of top BBA courses in DU in Delhi Courses Fees by Delhi University which are famous for their quality of education and placement:
| | | |
| --- | --- | --- |
| Name of the Top BBA Colleges in University Delhi | Courses | Fees Estimated Total (for three years) |
| College of Vocational Studies | B.A. Business Economics (BBE – Hons) | Rs 75,000 |
| Deen Dayal Upadhyay College | BMS | Rs 64,575 |
| Gargi College | B.A. (Honours) Business Economics | Rs 1,23,660 |
| Keshav Mahavidyalaya | Bachelor of Management Studies (BMS) | Rs 44,508 |
| Lakshmibai College | B.Com | Rs 66,015 |
| Maharaja Agrasen College | B.A. Business Economics (BBE – Hons) | Rs 48,000 |
| Shaheed Sukhdev College | Bachelor of Management Studies (BMS), BBA-FIA (Bachelor of Financial Investment and Analysis) | BMS Rs 42,075 BBA-FIA Rs 75,075 |
| Shivaji College | BA Business Economics (BBE – Hons) | Rs 1,08,810 |
| Sri Guru Gobind Singh College of Commerce | Bachelor in Management Studies (BMS) | Rs 1,32,600 |
| Sri Guru Nanak Dev Khalsa College | B.A. Business Economics (BBE – Hons) | Rs 92,880 |
BBA Colleges in Delhi without entrance exam:
Candidates wishing to take admission in colleges offering direct admission to BBA colleges should ensure that they meet the eligibility criteria specified by the college. The eligibility criteria for BBA are mentioned below.
Candidate should have passed class 12th / HSC examination conducted by a recognized board.
Candidates from all educational backgrounds are considered eligible for BBA courses.
Colleges may require candidates to have a minimum total percentage typically 40 to 50%.
Apart from these, colleges may have additional conditions that a candidate must fulfill. All information about eligibility can be found at BBAcollegesIndia.in. and Get Direct Admission in BBA Colleges go = www.directadmissionbba.in
BBA Admission 2023 Top Colleges / University in Delhi Location :
Details for BBA Admission 2023 Top Colleges location. View complete information related to Placements, Courses, Fees, Admissions, Rankings, Eligibility
| | | |
| --- | --- | --- |
| S.No. | BBA Admission 2023 Top Colleges in Delhi | Location |
| 1. | Deen Dayal Upadhaya College | Dwarka, Delhi |
| 2. | Delhi School of Management, DTU | Rohini, Delhi |
| 3. | GGSIPU – Guru Gobind Singh Indraprastha University | Dwarka, Delhi |
| 4. | IGNOU – Indira Gandhi National Open University | Saket, Delhi |
| 5. | IILM Institute for Higher Education | Lodi Colony, Delhi |
| 6. | Institute of Information Technology & Management (IITM) | Janakpuri, New Delhi |
| 7. | Jagan Institute of Management Studies | Rohini, Delhi |
| 8. | Jagannath International Management School | Kalkaji, Delhi |
| 9. | New Delhi Institute of Information Technology and Management | Kalkaj, Delhi |
| 10. | New Delhi Institution of Management (NDIM) | Tughlakabad, Delhi |
Top Specializations at Delhi BBA Colleges :
Human resources
Marketing
International Business
Information Technology
Finance
As per the students choice and interest. colleges in Delhi also provides Placements to students who do not want to peruse further education.
Students Seeking admission in Top BBA Colleges can either finance their fees themselves. Even apply for bank loan for financing their fees as Best BBA colleges in Delhi have tie up for loans with multinational bank and national banks for helping students getting their education funded at nominal rate of interests.
Disclaimer: The information given here is to the best of our knowledge. We do not guarantee the suitability of the information. We would recommend to verify the information from the Institute website as it may change from time to time. The above information is for the student community at large and it does not mean that we provide management quota admission in BBA colleges in Delhi. There is no process for direct admission. Except for foreign/NRI quota admission in BBA colleges in Delhi, all other admissions are through the college selection process itself.
FAQ
Is BBA course available in DU ?
DU BBA s a 3-years course with a BMS Bachelor of Management Studies and B.A. Business Economics.

Is maths is compulsory for bba admissions in Delhi University?
Maths is not compulsory for BBA in Delhi University.