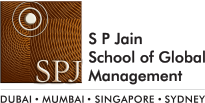 Address: Gate No. 1, Kohinoor City Mall, 1st Floor, Premier Road,
Kurla West, Mumbai, Maharashtra 400070
Mob- 9811004275 | 9250376104
Website-: spjain.org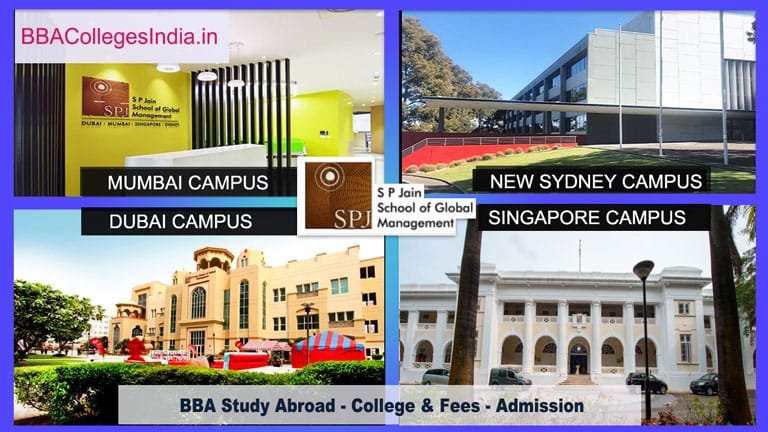 | | |
| --- | --- |
| College in Mumbai | SP Jain School of Global Management |
| Location | Kurla West |
| Establishment | 2016 |
| Vision | |
| Mission | |
| What is the acceptance of recognized SP Jain | AICTE, Ministry of HRD, Govt. of India |
| Is SP Jain AIU approved? | |
| Which university has most affiliated SP Jain ? | |
| | |
SP JGBS Mumbai Ranking & Award's
#1 IN THE UAE: NIELSEN BRAND PERCEPTION AUDIT
ASIA'S BEST BUSINESS SCHOOL: CMO ASIA
20 TOP IN THE WORLD: FORBES INTERNATIONAL B-SCHOOLS (2013-15)
BDS RANKED #1: TOP UNDERGRADUATE DATA SCIENCE AIM RANKING
SP JAIN RANKED HIGH IN EMPLOYMENT PARAMETERS IN QILT 2021 SURVEY
Find Study Abroad Courses – Apply now for 2022 Intakes
Study abroad for Indian students The Engaged Learning Classroom (ELC) focuses on developing students' skills like problem-solving, communication, teamwork, critical thinking, creativity and business intelligence. The technology enables students to think like a business leader, keep track of their performance and measure their progress real-time.
Find Study Abroad Courses Apply Now With so many courses and universities to choose from, deciding where and what to study abroad can be a daunting task. Don't worry, we are here to guide you through the whole process. Our experienced counselors work with you to understand your goals and aspirations to help you find the right fit for you. You can contact your nearest IDP office for a free counseling session anytime!
Study Abroad Courses
Duration
Fees
Eligibility
On-campus
Bachelor of Business Administration (BBA)
4 years
INR 14,16,000
USD 25,600
USD 28,425
AUD 77,700
12th Pass Out applicants
Mumbai/Singapore
(Year 1), Dubai (Year 2) &
Sydney (Years 3 & 4)
BBC – Bachelor of Business Communication
3 years
INR 13,57,000 AUD 74,700
Grade 12 applicants
1st. Year Mumbai and Sydney (Years 2 & 3)
Bachelor of Economics
3 years
INR 13,57,000
AUD 74,700
12th Pass Out
1 Year Mumbai
Sydney (Years 2 & 3)
Bachelor of Data Science
3 years
INR 14,16,000
AUD 74,700
Grade 12 applicants
Mumbai (Year 1) & Sydney (Years 2 & 3); or
All 3 years on-campus in Sydney
Study abroad for Indian students BBA Admission
SP Jain's Bachelor of Business Administration (BBA) is a 4-year full-time undergraduate program designed to craft graduates with well-developed business insights, critical thinking and decision-making skills.
For the upcoming intake of September 2022, students of the BBA program can Study on-campus in
Mumbai/Singapore (Year 1)
Dubai (Year 2)
Sydney (Years 3 and 4).
You will get the opportunity to experience diverse cultures, study international business practices, network with business executives and community leaders, learn with peers and faculty from around the world and take the first step towards building a global career.
Eligibility
ACADEMIC ELIGIBILITY REQUIREMENTS
All applicants (domestic and international) are expected to have completed a minimum of 12 years of schooling demonstrated by one or more of the following:
Completion of an Australian Senior Secondary Certificate of Education authorized by a relevant state-based issuing agency with an Australian Tertiary Admission Rank (ATAR) or its interstate equivalent of 70; or
Completion of an accredited vocational education and training (VET) qualification at Diploma or Advanced Diploma level completed at an ASQA registered training organisation (RTO); or
All India Senior School Certificate (issued by CBSE) or the India School Certificate (ISC) or the Higher Secondary Certificate (HSC) Year 12 exam from the Indian State Board with a score of 60% or more; or
International Baccalaureate Diploma (IB) score of 24 or more; or
Completion of an international qualification where the content, level and intended outcomes are deemed to be equivalent to any of the above through official qualification recognition register or mapping of equivalence by the School.
In lieu of above, completion of minimum years of 11 years of schooling for the nine Commonwealth of International States (CIS) countries subject to a minimum CGPA score of 4.00 out of 5.00 issued by the National Board in these countries.
Study abroad for Indian students for ENTRANCE TEST
All applicants that meet the eligibility requirements must take one of the following tests:
SAT (SAT College Code – 7579)
ACT (ACT College Code – 1473)
SPJET (SP Jain Entrance Test)
EVALUATION & INTERVIEW
The School establishes a shortlist of potential applicants based on:


Past academic performance and other achievements;
English language proficiency to ensure successful participation; and
Outcomes and scores of aptitude tests.

All shortlisted applicants will be notified in writing by the School that their application has proceeded to the shortlist for admission.
As part of the final stage of applicant evaluation, all shortlisted applicants will be required to write two essays and undertake a personal interview at one of the School's campuses or online with a member of the School's academic staff. The essays and interview are designed to assess the applicant's communication skills, aptitude, and knowledge.
Shortlisted applicants are required to pay the evaluation fee of USD 55 before requesting for the evaluation date.
Study abroad for Indian students Fees
Academic Year
Year 1
2022-23
Year 1
2022-23
Year 2
2023-24
Year 3
2024-25
Year 4
2025-26
Campus
Mumbai
Singapore
Dubai
Sydney
Sydney
Tuition Fee (2 Semesters)
INR 10,73,800
USD 21,000
USD 22,000
AUD 31,700
AUD 33,700
Value Added Tax (VAT) on Dubai fees
–
–
1,100
–
–
Total Compulsory Tuition Fees
10,73,800
21,000
23,100
31,700
33,700
Annual Registration Fee*
2,06,500
2,500
2,500
3,500
3,500
Course Material**
60,180
750
750
1,250
1,250
Out-of-Classroom Activities***
60,180
750
750
1,400
1,400
Visa Charges
–
300
950
–
–
Health Insurance Charges
15,340
300
300
1,550
–
Value Added Tax (VAT) on Course Material & Out-of-Class Activities for Dubai
–
–
75
–
–
Total Compulsory Fees
14,16,000
25,600
28,425
39,400
39,850
Study abroad for Indian students Scholarships
| | |
| --- | --- |
| Selection Procedure | Undergraduate Admission is the certification of Senior Secondary School Education(12th) with Minimum process on First Cum First Basis . |
| Scholarships | Yes, Available |
| | |
| --- | --- |
| SPJGBS Average package | LPA |
| Highest Package | LPA |
| Seats (Intake) | 480 |
| Placements | |