Address: 1 Knowledge Center, Golf Course Road,
IILM Institute, Sector 53, Gurugram, Haryana 122003
Phone No-: 011-41444275 Mob- 9811004275
Website-: www.iilm.edu.in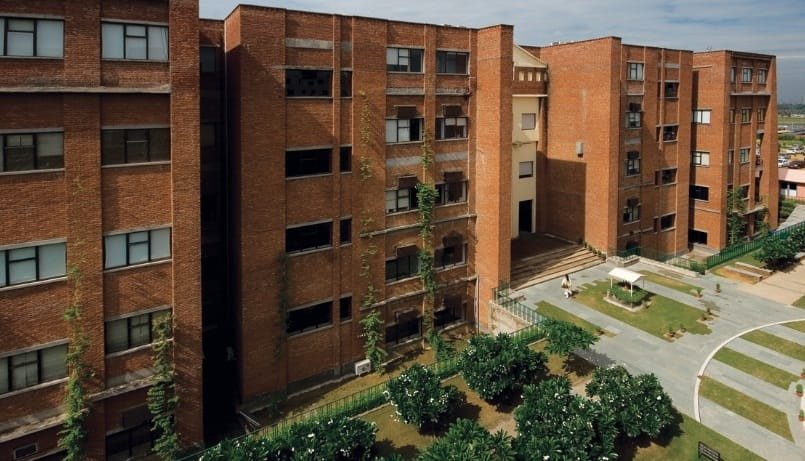 IILM University, Gurugram University in Haryana
College in Gurugram
IILM University
Top Near Me University
in Sector 53, Gurgaon
Establishment
2018
Most Popular Campus:
Vision
IILM will educate and develop innovative, entrepreneurial and responsible business leaders.
Mission

An academically rigorous, practice and research supported, management education based on principled and ethical values, which maximizes the value add from entry to exit.
An inspirational learning environment which fosters the understanding of disruptive, technological changes; challenges current assumptions, and encourages continuous innovation and learning.
An outstanding practice based and work related learning experience which focusses on the application of knowledge and skills and is globally relevant.

Undergraduate Courses in IILM University Gurgaon

Bachelor of Business Administration (3 years)

Entrepreneurship
International Management

B.Com (Hons) (3 years)
Bachelor of Arts (Honors) (3 years)

Psychology
Journalism, Media and Communication

Bachelor of Design (3 years)

Fashion Design and Management
Interior Design

Bachelor of Science (3 years)
BA LLB (Hons) (3 years)
BBA LLB (Hons) (3 years)

Postgraduate Courses in IILM University Gurgaon

Masters of Business Administration with specialization (2 Years)

 

Entrepreneurship
Financial Technology
Business Analytics
Marketing and Innovation
Human Resource Management

MA with specialization with ( 2 years)

Psychology,
Economics,
History & International Relations,
Media & Communication,
Liberal Arts

LLM (5 Years)

IILM Gurgaon, Haryana BBA Fees 2023

Details for Top Near Me University in Gurgaon, Haryana for BBA Yearly fees 4.30 lakhs paid annul.

1. Year Fee
Rs. 4,30,000/-
2.Year Fee
Rs. 4,30,000/-
3. Year Fee
Rs. 4,30,000/-
IILM Gurgaon BBA Fees Total:
Rs. 12,90,000 /-
Scholarship
N.A
 Eligibility
IILM University prefers LSAT—India™ scores as part of the selection process for admission to the BA LLB, BBA LLB, and LLM programs.
IILM Gurgaon Haryana Admission Selection Procedure
Students, who meet the above eligibility criterion, meet with a faculty for a counseling session. This is followed by a simulation aimed at gauging the student's understanding of the situation and analytical skills. Finally, a personal interaction is conducted with our faculty after which the decision of admission is made. The decision of the admission committee will be binding and final.
Documents required
Photocopy of class X and XII mark sheet (with originals)
Photocopy of Passport/Birth Certificate
3 passport size photographs
LSAT test results (if available)
Ranking
N/A
IILM Average package & Highest package Placements
 
Average package
offered is around 7.75 lakhs per annum
Highest package
IILM highest package offered this year is 15.5 Lakhs annum by Amazon.

IILM Top Placements Companies

Deloitte, Nestle, Kellogg's, EY, Oyo, etc. From our batch, almost 100% of the students got internships from our campus.

 

EY
Coca-Cola
Bajaj Allianz
MobiKwik
Reliance

and other top  companies offer internships here.
Faq
Is Iilm University Gurgaon a good college?
Reviews on Placements, Faculty and Facilities https://www.shiksha.com › university › reviews
The placement cell of the college tries to invite top companies to the college, but very few companies visit the college. The highest salary package offered is 18 LPA.

Is IILM University private or government?
a private university and is located in Gurugram and has 2 more campuses, each one of which is located in New Delhi and Greater Noida.
Which is the main campus of Iilm Gurgaon?
Lodhi Road, IILM New Delhi campus is located in the heart of Lutyens' Delhi.
Is Iilm Gurgaon good for BBA?
IILM UBS is ranked amongst India's best undergraduate business schools. It is one of the top BBA colleges in Delhi-NCR designed to impart management skills
How to check IILM University Reviews
Ananya Singh Deo MBA – Batch of 2021 Placements: Until now, around 80% to 90% of the students from our course got placed. The highest salary package offered was up to 8 LPA, while the lowest salary package offered was 3 LPA. Top recruiters for our course are Deloitte, Nestle, Kellogg's, EY, Oyo, etc. From our batch, almost 100% of the students got internships from our campus.